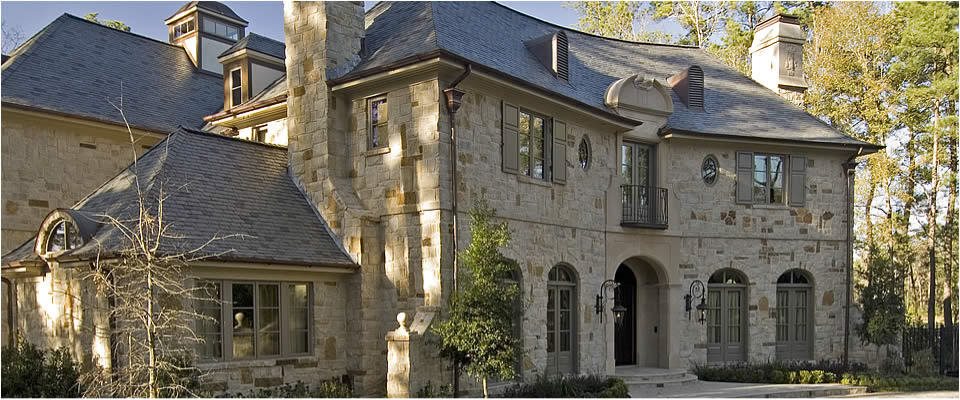 We at Hann Builders are quite practical to the township of The Woodlands. It is one of the most impressive areas we service in the greater Houston area. We would love to sit down and discuss your visions for your new home in The Woodlands! It might just be possible that you will not find a better community to settle into then this!
Here are some of our favorite aspects of The Woodlands:
The impressive vast amount of parks and recreational things to do in The Woodlands is vast.
With over one hundred and thirty community parks it will be a long while before you stop finding new place to explore.
Over two hundred miles of hiking and biking paths is reason enough to be in The Woodlands if you are someone who loves the trail!
These trails are so well planned that they connect one park to another throughout the whole town making on foot travel not only a means of healthy transportation but also a great source of exercise that is a pleasant experience, enjoyed by all who utilize the wonderful feature of The Woodlands, Texas.
The township does not stop being amazing. Planning of outdoor vastness, the wonderful people working behind the scenes keep programs going year round to keep the citizens of The Woodlands to keep the people engaged and active in their community.
The safety of The Woodlands is at the top of its game. This is something very highly sought after for someone building their dream home, you do not want to build your home in an area you will not be happy living in! With the noted high standard of security in the township of The Woodlands, this is one concern you can check off your list.
This amazing township has its own venue for large scale entertainment! If you check out the array of shows that come to the Cynthia Woods Mitchell Pavilion you will not be disappointed! Living just minutes away from this entertainment location will have you going to the hottest shows around, in your own backyard!
At the heart of The Woodlands township is the Waterway Square. This is a community area utilized by the residents in The Woodlands with a unique one acre open air plaza. You just have to see this space to appreciate it to its fullest amount.
Do you kayak? If so then we know this is the town for you. They have their own public boat house to rent out kayaks to use on their beautiful water fronts.
This is seriously just a short list of all the reasons we know you will love your decision to build in The Woodlands.  We did not even mention the beautiful homes in the town where your new custom built home will fit in perfectly.
Free, No Obligation Consultation
We are happy to offer you the first appointment with us as a no-obligation. We can simply get together and mull over your ideas for your custom dream home. You can hear what our team has to offer you in the world of custom builds and we are certain you will choose us to build the home of your dreams.  When it comes to such a huge investment, it's important to take your time, and compare companies.  Doing your research will surely save headaches and hassle down the road- we always encourage people in the very beginning stages to research us, read testimonials, and of course do that for the other companies that they are looking at.
Remodeling the Custom Way
The Woodlands is already the filled with great homes, maybe you own one of them, or are currently looking to buy in The Woodlands. But maybe you are not one hundred percent happy with every aspect of your current homes or the homes you are seeing in your search. Rest easy friend. We also offer remodeling services! Just as if you were going to build a custom home from the ground up we offer you the no-obligation first appt. We can help you see the potential in remodeling and creating your perfect dream home where you will happily live for several years to come. Your home should fit you and your needs. We work hard for you in a remodeling job to make sure all your needs are met without sacrificing style.
Truly Custom- no Cookie Cutter Homes
When we tell you that we will custom design and custom build a home- we do NOT mean we will make you pick floor plans we already drew up.  We are really one of the few pure, real custom home builders left.
When you contact us for your custom home design and building- we will start afresh- and listen to your every need, want, and even things you DON'T want in your home.  We will draw up blueprints over and over until it's absolutely perfect and tailored to you, your style, and how you live.
Do you want a sun room in the front and back of the house? You got it!  Do you hate it when you walk into your home and there's carpet right up to the door? Or maybe you spend almost all your time in the kitchen and so you need almost every aspect of home in that one room. And of course- we'll add all the technology you can dream of- and even keep all of it out if you prefer a more old fashioned home.  If you can dream it up, we can build it- it's that easy!
So when we tell you we'll build you a custom home, we absolutely mean it's one of a kind and most importantly- it's yours!
Contact our team today at Hann Builders to set up your appointment to discuss your new build in The Woodlands!.
We are building home in the following zip codes; 77380, 77381, 77382, 77384, 77385, 77354,77375, 77389