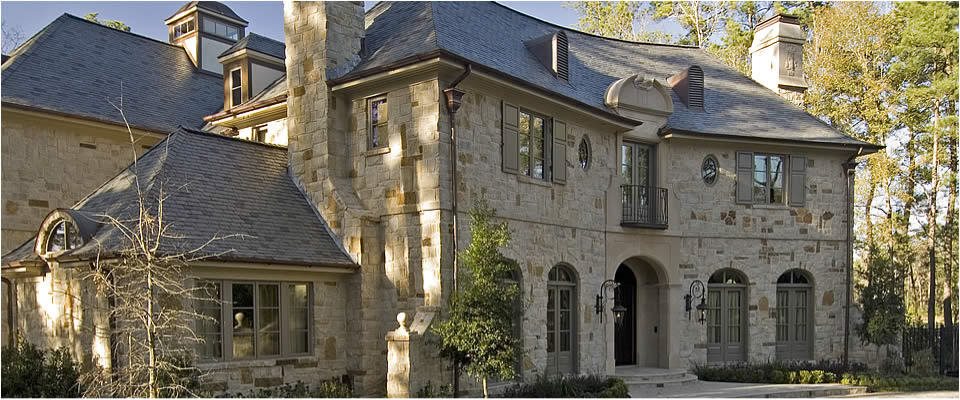 Our team here at Hann Builders admires the town of Spring Texas. With plenty of wide open space to build your custom Hann home we, together as a team, can find a prime location in Spring to build that home!
With well-priced land Spring might just be the perfect place for you. Far enough out of the City to avoid the hustle and bustle but not so far out that you feel disconnected from the life of the city. With Houston just a stone's throw away from Spring, you will have the best of both worlds- the feel of a small town with the big life of Houston at your fingertips.
While being a little less than the halfway point between Houston Texas and the vastly large Sam Houston National Forest you can have the best of both worlds just depending on which direction you travel.
Will you need a weekend getaway? Probably not with your fantastic custom built Hann Builders home, but if the mood strikes your fancy you have so many options!
Explore the town of Spring Texas. Find those hidden nooks and crannies that only true Texans love and appreciate.
Head north of Spring and before you know it you could be camping, hiking, fishing, canoeing, bird watching, and enjoying all that nature has to offer in the beautiful San Houston National Forest.
Maybe a weekend away with your closest friends. Head south of Spring Texas and you soon will be in the exciting world of Houston Texas. Catch a show, go to museums, spa day, shopping, catch a game! The possibilities are endless
Whatever you decide to do when you travel away from the quaintness of Spring you can find joy in the thought of when you get to head home from an adventure packed trip right back to the home of your dreams that you built from the ground up with your personal touch intertwined throughout every detail, built by our experienced team.
Hann Builders is an excellent team of innovative design and building professionals who are excitedly awaiting your next building project.
We take your perfect home desires and make them into a tangible reality.
Custom Remodeling
Did you know that if you already have one of the amazing homes in Spring that our design team can come in and help you redesign the areas of your home that just do not fit quite right? With the redesign and remodel options we offer you can turn your current home into the custom home of your dreams. Contact us today to explore this option!
Custom Home Building
If you are looking to move to Spring and build from the ground up we are the team you need! We take great pride in our product; not just because we have a great team but because we have your amazing ideas of what will work best for you. Every job is different and unique to the homeowners preferences. The wonderful part of working with our design team is the level of commitment we have to make your home truly yours, not just a run of the mill home, but a home that reflects your personality in every aspect.
Spring Texas is a perfect place to choose to build your custom Hann Builders dream home. With the rich Spring Tx history pouring out of everywhere in Spring you will be glad you chose Spring as your location.
All of our team here at Hann Builders agrees that Spring Texas is a great location to build. While being one of our closest locations to Houston that we build custom dream homes Spring Texas gives you great access to Houston Texas without actually living in the big city. With the small town charm Spring offers and the easy access to Houston you cannot go wrong with making this the location of your new custom dream home built or remodel by Hann Builders!
The personality of Spring is second to none. Our Hann Builders team cannot get over how amazing this small town is. With great people, great service, and great culture it is definitely one you should consider for your future location of a your custom home!
Obligation Free First Meeting!
Did you know that when building with us in Spring, your first consultation is a no-obligation meeting? How great is that? We can discuss where you want to build or remodel in Spring and talk about your great ideas for your custom home. This is because we know you will find our team to be the best option in Spring.  Let us get your ideas for a great home with our great team at and see what future home we can build for you!
Truly a One of a Kind, Truly a Custom Home
We're just going to be frank- we won't say we do custom homes and then hand you some premade floorplans and say, "choose one."  No- we will sit down with a blank slate, no hidden motives, and just listen.  We will listen and take notes until we fully understand your vision and have a plan on how we will achieve.  We will draw and redraw until the blueprints are exactly what you want- and more!!
That's why we mean when we say, "custom home design and building." We mean that this home, this investment, is truly unique to you and truly one of a kind. Nowhere else will you find this house- and it's all yours!
We are truly one of the few real, and true custom home designers in the area. Our team is exceptional at hearing your dreams and seeing your visions- and putting them together to beautifully provide what you need in a custom and one of a kind home.
Contact our Team at Hann Builders today to discuss your upcoming Spring Texas custom home build or remodel!
We are currently building custom homes in these zip codes; 77373, 77379, 77389, 77388, 77386