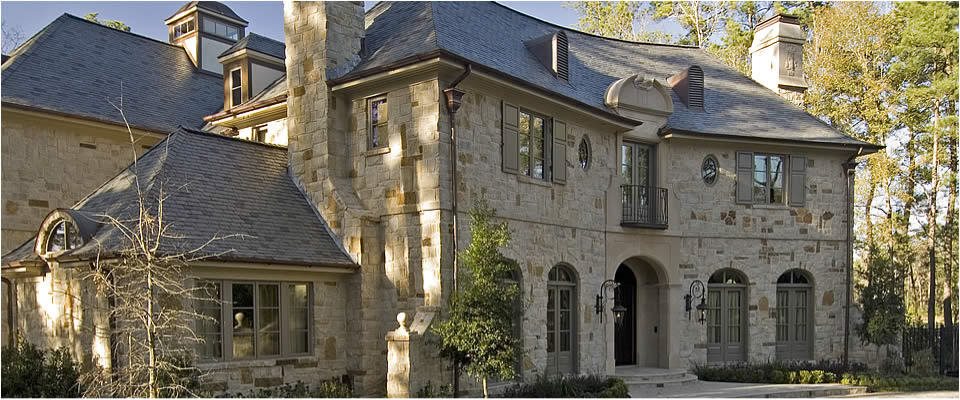 A Little Bit of History
Our team at Hann Builders has hand selected Piney Point as one of our top areas to build you your custom home. The rich history of Piney Point Texas reaches all the way back to 1824 with its founder John D. Taylor. The richly green area may have been a huge drawing factor for choosing this place as his settlement. The village of Piney Point will easily give you quick access to the city lifestyle without the feeling of living in the city. If you are looking around for a wonderful place to build your dream home in the greater Houston Texas area, we highly recommend Piney Point as the place for you to join our team to make your dreams a reality.
Big Dreams, Big Land
Your custom Hann home can have a large plot of land to be built on so you do not have to sacrifice outdoor beauty for actual home space. Set up a No-Commitment first meeting with us to discuss all your building options in Piney Point, TX.  If you have ever driven through Piney Point you probably already are in love with the location. If you have not been there yet then we encourage you to explore the area and see if your dream home would fit in with this amazing community. Your home needs to be in a location you will love as much as you love your custom home. Let us help you find that location!
Why Choose Hann Builders for your Custom Home Project?
The thing that makes us such a great choice for building your custom dream home is actually your ideas. When you pick Piney Point as your build site it says something about you. You feel comfortable in Piney Point. Your home will also reflect you with the level of attention We get to know you, and the why's. Other companies simply do not give you the credit you deserve with the level of involvement you will have when designing and building with us.
Close to Houston!
Piney Point is the closest custom home building zone we service to Houston.. The luxury of having the upscale area of the Houston metropolis but not actually being inside Houston has so many advantages that they are uncountable! You will live in a luxurious, small town community all while having access to everything a big city has to offer. It simply cannot get any better than that.
Luxury,  Texas Style
Did you know Piney Point is at the top of Texas luxury?  You will be very satisfied with the choices of both us and Piney Point for your luxury custom dream home built! There's a reason we build there, and there's a reason we've built some of the most luxurious homes.  We're simply the best.
Choosing to build in Piney Point Texas is an amazing idea. With the culture and Texas history right in your backyard it is hard to even consider any other area to build your custom dream home with us.
The ambiance of Piney Point cannot be matched anywhere in the state. If it is rich culture and high scale living you are looking for, look no further than Piney Point Texas. We have  Piney Point flagged as one of our favorite places to build and remodel because of the uniqueness of this village. You are seconds away from Houston but you would never know it when you are in Piney Point enjoying the culture and history it has to offer. You will absolutely love the work we will do for you in this amazing place. Contact our great team of builders and designers today to set up your no-obligation meeting to start the process of building on your ideas and dreams into your one of a kind custom home. We look forward to combining your creativity with ours!
No Obligation Appointment
Here at Hann Builders we offer your first meeting with our amazing design team at a no-obligation.  This means we can sit and discuss your dream for your future build or remodel without the pressure. We know you will fall in love with the ways we transform your wonderful ideas into a home we can build for you! We are committed to giving your ideas full reign, because it is, after all, your custom home. We have the training and skills to make your dreams a reality. So for your first No-obligation meeting contact us to get those dreams moving towards your new home in Piney Point Texas!
Luxurious and Custom Remodeling
Let's say you already live in one of the many grand homes in Piney Point but, as great as the home is, it does not completely reflect who you are and meet all your home needs.  We have an amazing team of designers and builders that are the best remodel team you will find in the area. We fully enjoy taking a previously standing structure and reshaping the areas of your home to match your style and reflect who you are. Your Piney Point home will be your dream home within no time at all with your great ideas and our great team of designers and builders. We will transform your space for you, so contact us soon to start your dream home remodel with the best team in the industry!
Custom Design, Custom Building- Everytime
When we say custom we absolutely mean it. We start with a blank slate, listen to what you want and need- and get to work. We will not hand you a picture of some blueprints that we already did- and we will not just let you choose the light fixtures.   We will involve you, your vision, and your dreams in absolutely every way possible.  Your design and your home will be one of a kind, and truly just yours.  No other house or build in Texas- or even the counry will be like yours.  That's why people call us one of the last true custom home designers.
Piney Point Texas is located within Harris County. We are building home is this zip code; 77024