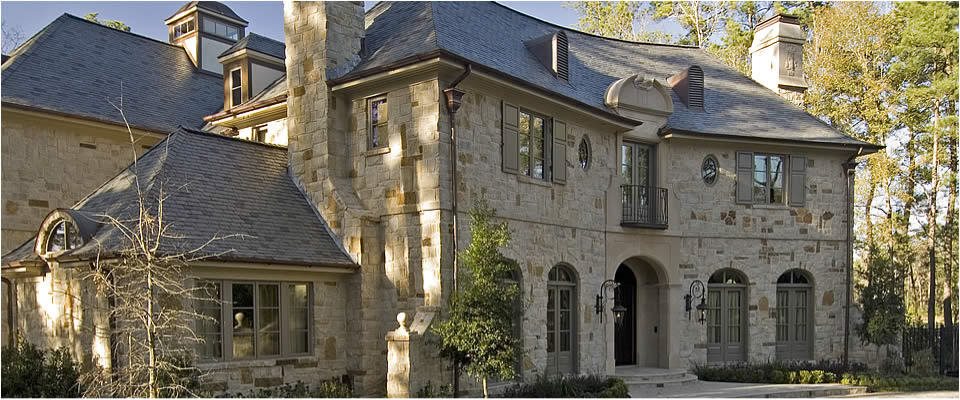 Hann Builders loves the feel of New Waverly Texas. If you are looking to build your dream home and be as close to nature as possible this is the location we at Hann Builders would recommend. With New Waverly sitting right on the outer cusp of the San Houston National Forest there is no better place to build.
New Waverly is the furthest town we service with building custom dream homes. If you love the peacefulness of nature we are certain you will be satisfied being such a good distance from the big city of Houston Texas.
Nature, Right out Your Custom Home's Doorstep
Can you imagine a better arrangement than to have the luxury of your own custom built home with all the amenities you need at the tip of your fingers, and still be able to fully enjoy the beauty of nature at its fullest?  With simply opening the doors of your dream home you design and build with the help of Hann Builders, you will be able to combine the natural soothing energy of nature with your home. We will help you create an environmentally friendly home to complement the choice of building.
The options for a custom home in New Waverly are endless. Any style home you can dream up we can build for you. Being separated from Houston by Conroe Texas, The Woodlands Texas, and Spring Texas you will have several areas to meet your needs without even needing to go all the way into Houston.
The Location of New Waverly is truly breathtaking. If you are searching for a place to build a custom home we encourage you to jump in your vehicle and check it out. You will not regret it. If you feel the distance from the city is daunting, once you see the area and possibilities New Waverly will have you singing a different tune.
No Obligation First Time Meeting
New Waverly gives you so many exploring options it is one of our top picks for custom builds. Hann Builders is so sure you will adore living in a custom home built by us in we are willing to offer you a non-obligation first meeting with our team. Alongside our team you can express your desires for your perfectly created home. A home that will show and reflect who you are and what you represent. We are confident in our team and know you will agree our designers and builders are top notch once you have this first non-obligation meeting with us! We await you contacting us in the very near future!
Truly Custom, Truly One of a Kind
The designers and builders that make up the Hann Builders team will not be found anywhere else! We strive to seamlessly blend your ideas and needs into a cohesive design then build it from the ground up with your personal touch laced into each area of the home. When building a home, we believe, the homeowner should be at the helm of the process because you are the one who will be living in the home, not us, so why would we as the builders make choices for you? It just does not make sense to us.

Custom Home Remodeling
If you already know what a wonderful place New Waverly is to live and own a current home in, then we would love to discuss remodel ideas with you! Does your home (almost) fit like a glove? Do you love just about everything about your current home? We are the team you need to talk to about tweaking those things that could bring your home up to the level of comfort you deserve. Your home is your refuge, your personal space to breath deep and be comfortable. Every room in your home should work properly for you. If there are areas that currently are not working for you we can set up our first meeting with you, no-obligation, and discuss how to make your house into your dream home! Contact us today!!
Passionate Pursuit Of Excellence
Here at Hann Builders we make it our passion to pursue excellence in every way we can. Whether it's in the design of the home, the materials, the fixtures, textiles, and construction quality.  Everything we do is done with the highest attention to detail- and since we design and build the homes, our communication between each team is incredibly effective.  No more playing phone tag, and you won't have to worry about the quality of your home.  Our design and building team work together to give you a home that is passionately, and excellently made.
Why Choose Hann Builders?
•We are the best custom home builders in all of Houston and surrounding areas
•We are your design team AND building team
•All our homes are high end, luxury quality
•We have won some of the most prestigious awards
•We have the experience  and years behind us to know exactly what does work, and what doesn't
•We listen to your dreams, and your vision- and make it happen
•You get a free consultation- with no obligation, ever.
•You'll have a home that will last for centuries
•We accommodate any home style- modern, classic, traditional, plantation style or many more!
•Though we do luxurious custom homes- you'll be surprised by how the building techniques can cause cost to go down
•Our list of testimonials is long, and wonderful!!!  Read through them here
•We are almost always recommended to clients by their friends and we think that speaks volumes to the type of service you will get- and of course the type of home.
We know that choosing a custom home designer and builder can be tough- so we want you to know, and see, that we truly are the best option for both worlds.  We have years of experience and hundreds of homes with top amazing craftsmanship and designs for you to see.
Ready to choose Hann?  Call today!  We are proud to be serving the area code, 77358 for New Waverly.