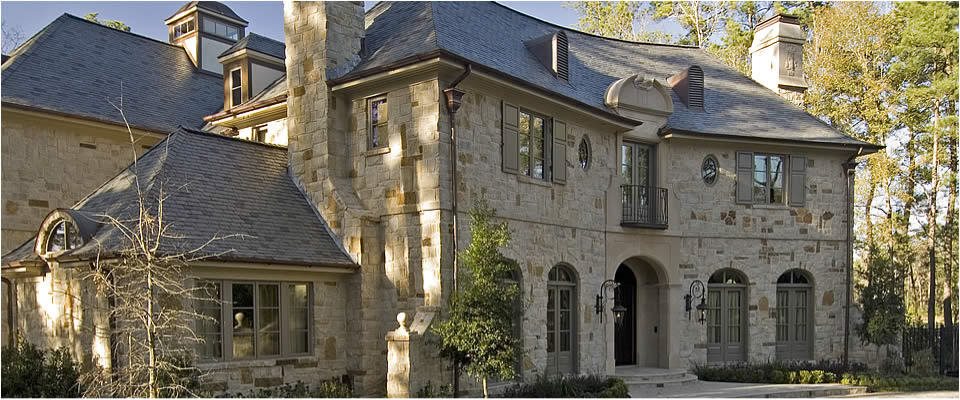 Our team at Hann Builders has a love for the ever growing Conroe.
This is a great place to live with all of the fun and exciting things happening year round.
First Consult Always Free with No Obligation!
Have you heard that we offer the first appointment with us on building jobs on a no-obligation term. That's right! We can all sit down together with your brilliant ideas for your home and our awesome team of builders and designers and create a one of a kind home that is completely your style based off your choices throughout every aspect of the home. How amazing is that?! We are so confident in our skills to read your style and move your dreams into your physical dream home that the first meeting is on us!
We really believe in the strong backbone of Conroe as an excellent place to build your custom, dream home. With such a great location you can be into Houston with-in the hour, or to Lake Monroe with-in a few minutes. That is the good life right there! All the beauty of Texas in every direction you turn. Conroe is the perfect place for you.
Remodeling with Hann Custom Builders
Do you already live in Conroe? We also offer custom Hann Builders remodeling. You still get all the benefits of our great team of designers and builders; we just get to skip the step of designing the outside of the home. We have a lot of fun with our remodel jobs because you have already found a home you like, and we get to come alongside you and make it the home of your dreams that you love!

Custom means Custom
One thing we hear a lot from our home owners is that we really are one of the few truly custom home builders in the area.  Before some clients came to us, they were surprised that "custom" meant you chose from already made floor plans and simply picked the textiles, materials, and fixtures.  This is NOT custom home building.
When we say, "custom home building," we mean that everything is tailored to you and completely unique to you.  We start with a blank slate, and after listening to you about you dreams and needs we get to making the blue prints.  And we don't stop drawing and redrawing until you're completely unique home is perfect and everything you wanted. That means there is simply no other home like yours- and that is truly custom!!!
Whether you want a large entry way, or a small one- Jack and Jill bedrooms for the kids, or even a play room for trampolines and climbing- we've got you covered.  If you like classic and timeless design and style, we'll do that too!  Absolutely every square foot is planned with you in mind.
For testimonials and reviews- please see our testimonials page. If you would like to talk to old clients of ours, contact our office and we will gladly supply you with their number!
A few must do activities in Conroe are:
Do you long for your lake time? Think of all the things you love to do at the lake. Now why not let us plant your dream home as close to the lake as we can get you! There are several marinas to explore. Party boats, fishing, paddle boats, canoeing, hydro rockets.
Are you into golfing, or interested in taking it up in the future. Conroe has 10 golf courses at your fingertips to challenge and expand your golfing skills. With qualified golfing pros to help you along your golfing journey.
Have you ever been Birding? If you love the chase of the hunt to find a new life bird Conroe is a great place to live with the wide world of bird watching in your own backyard. If you never have been birding it is quite relaxing and soothing to watch in quiet of nature and hear the peaceful sounds of the birds.
History. Conroe, Texas has an immensely rich history and culture. With their personal museum you are sure to know the history of the place you live and you will surely continue to add to the history there.
Parks. This great place called Conroe has parks for everyone. The runner, the walker, the wee ones that need a place to swing, climb, and explore, all the way to our four legged friends who are so loved they deserve their own place to get out and make new friends and get their exercise.
Swimming. If you are looking for a place to swim other than the lake Conroe has an amazing splash pad and swimming pool. (of course if you are looking for a more private swimming location we can incorporate your own swimming pool into your home design!)
Sporting events. With football fields, soccer fields, and softball/ baseball diamonds all around you will never be bored in this great town.
Wonderful Dining at Every Corner
Whenever our team travels to Conroe to conduct business on a new build or remodel we are in amazement at the vast variety and choice of dining available in such a fun town! There are so many different types of cuisine to choose from, that you will always have something even for the pickiest of eaters. There's Mexican food, Chinese, Italian, Greek, and so much more!! With over 100 choices we never get bored when we come to Conroe!
Dining, history, swimming, bird watching, and parks are just a few of the awesome reasons to choose your building location in Conroe Texas. Hann Builders can assist you with locating the perfect plot of land to build your dreams on in this happening town. Only in Conroe will you be positioned to have the town of The Woodlands Texas within your reach and the national forest of San Houston just north of you. The possibilities of an adventure filled life are endless with this building location.
Call us today to explore your building options within the area of Conroe- and in these zip codes; 77301, 77302, 77303, 77304, 77305, 77306, 77384, 77385